Aston Klein has been supplying Altro Ltd and the flooring industry for over 20 years with printed sample cards fixed with our clients flooring ranges.
Initially, investigating the carrier boards required specification based on the clients design and weight of flooring tiles to be fixed, also recommending design changes that will help the finished card stand out on the shelf around their competitors products.
Investigating and applying suitable adhesive that works with our clients materials prior to cutting rolls of clients flooring from 2mm – 4mm thicknesses down to small flooring chips around 30mm square. These are then fixed in position using templates to keep the finished product looking uniform.
A steadily growing team of finishers allows us to respond quickly to our clients needs in supplying stock items.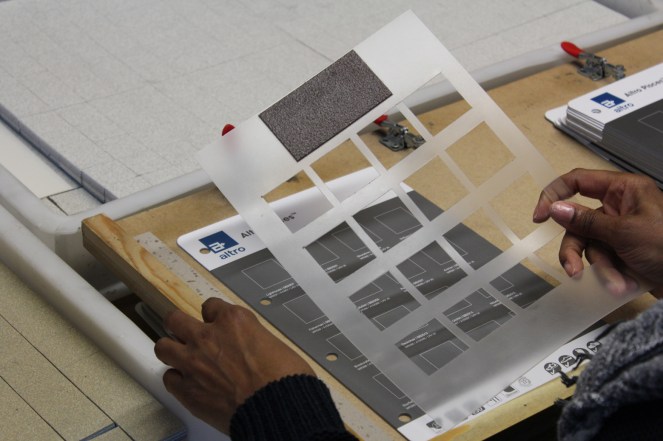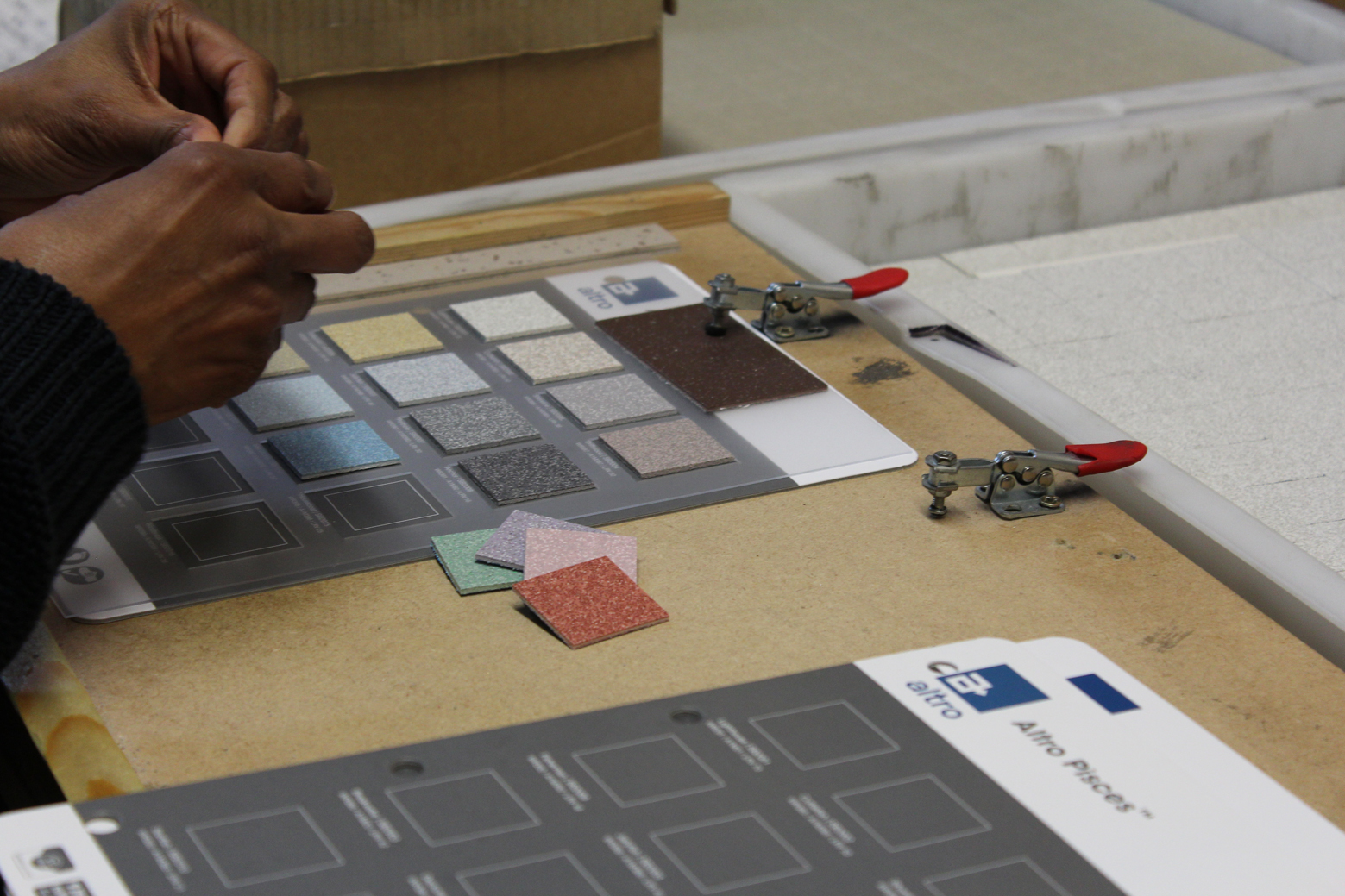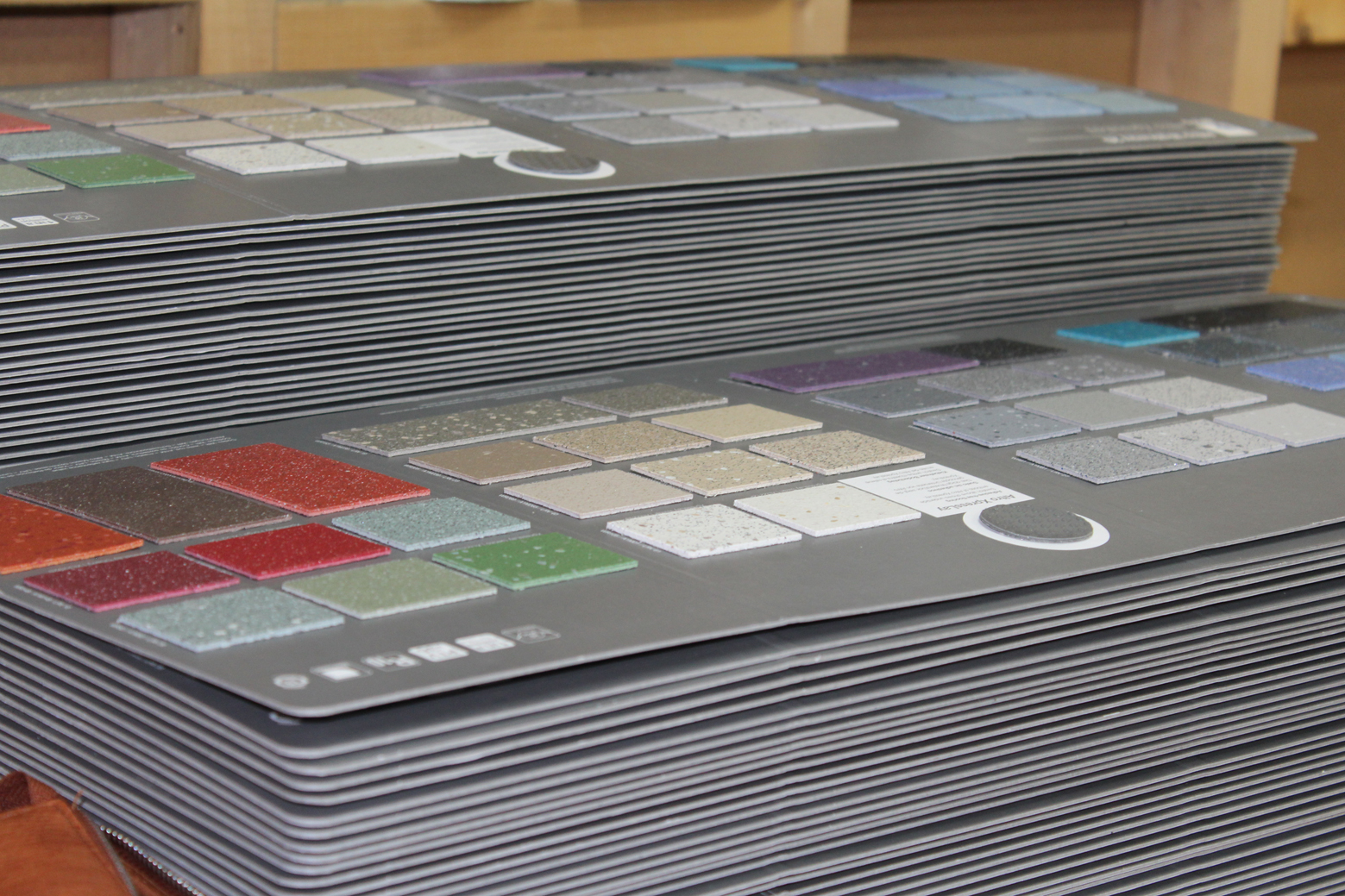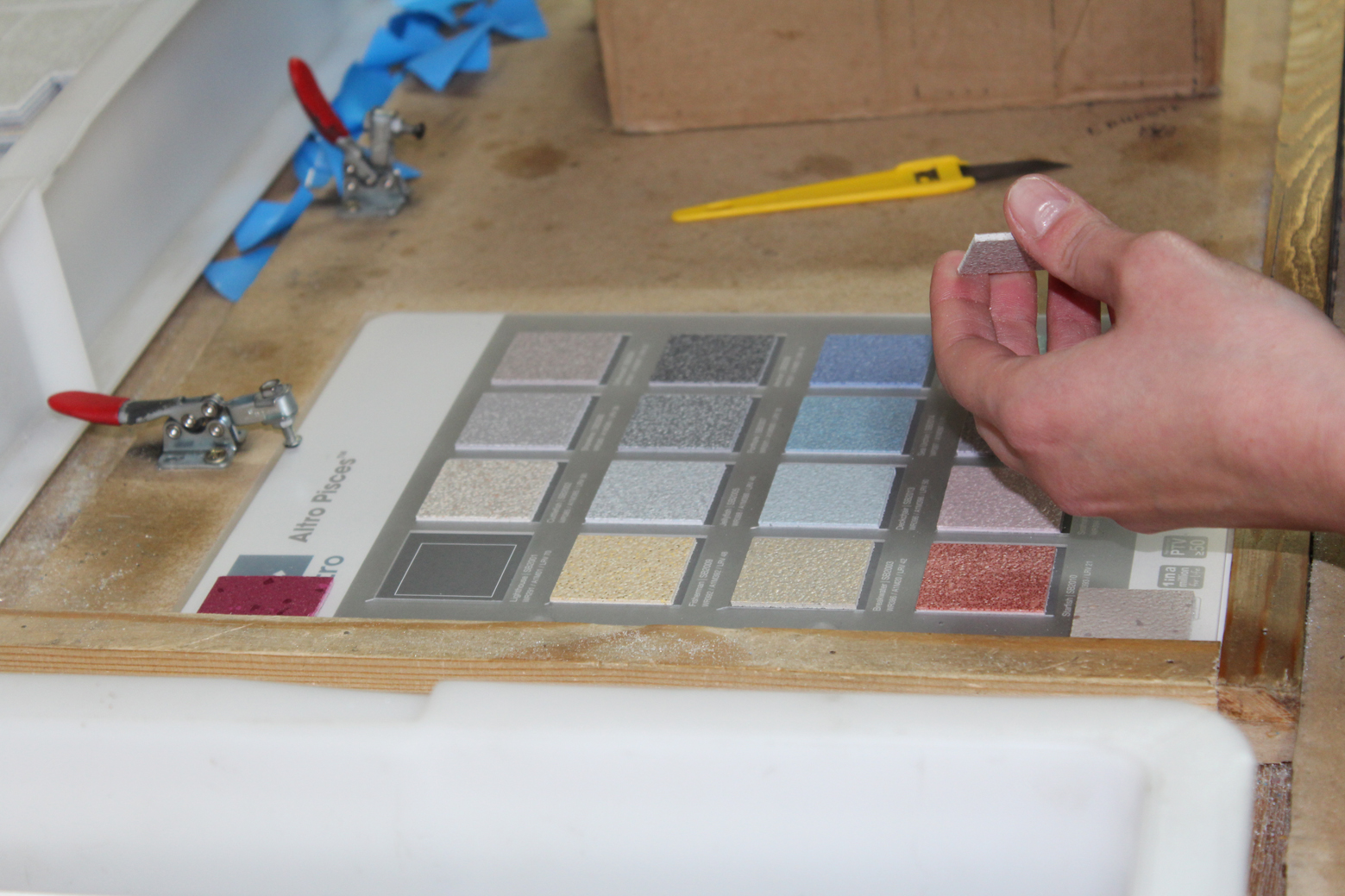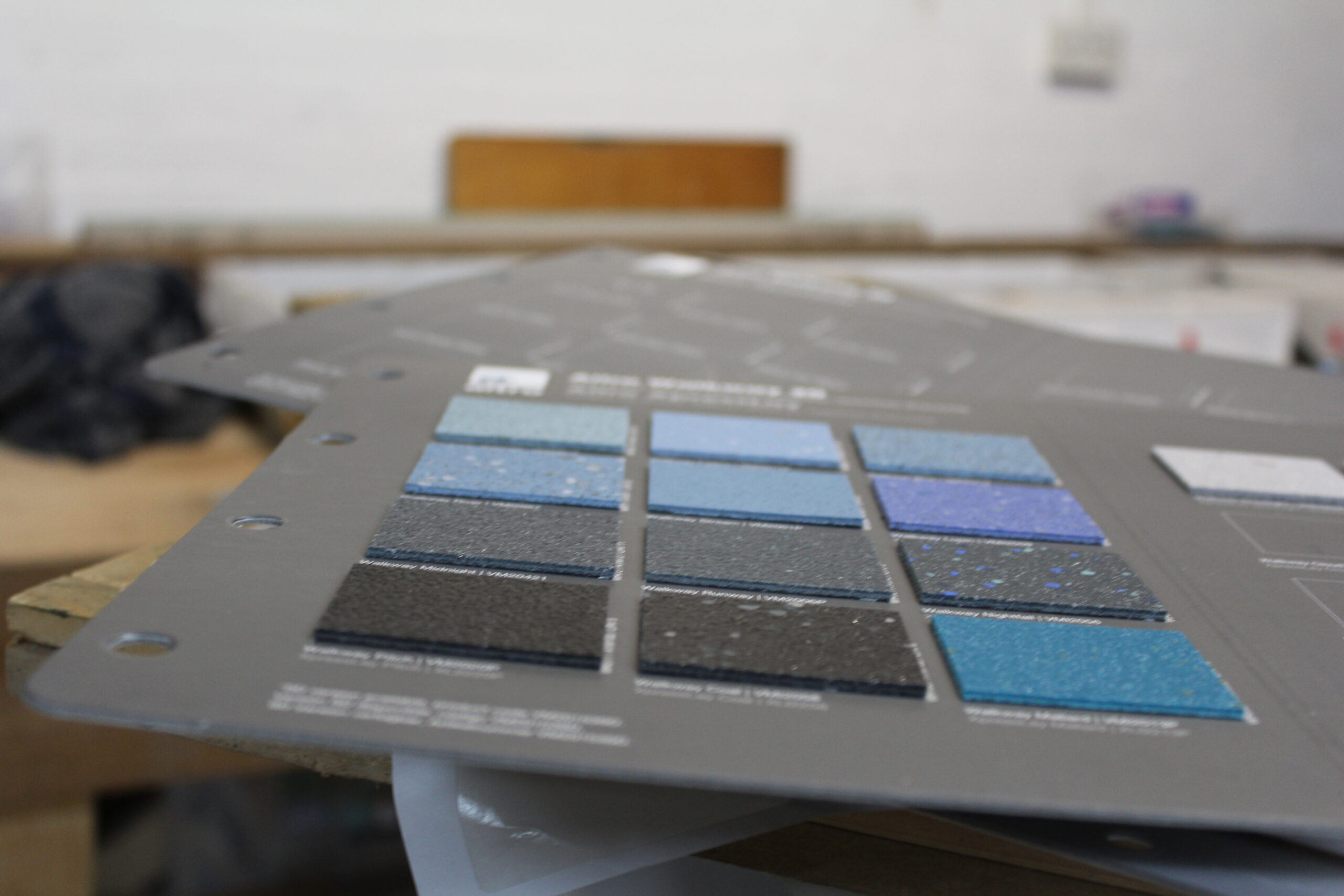 Copyright © Aston Klein 2023